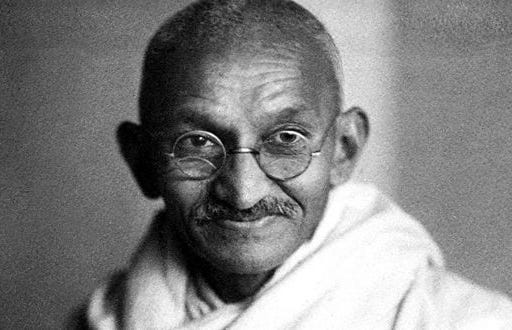 Jan 10 • 48M
How did Mahatma Gandhi create the Gandhian philosophy of non-violence?
Mahatma Gandhi's teachings about non-violence, Satyagraha, peace, love, empathy, truth, harmony, tolerance, and unity in diversity have inspired leaders like Martin Luther King and Nelson Mandela.
Discover rich insights and analysis on the industry, our history, and society.
Mohandas Karamchand Gandhi (2 Oct 1869 – 30 Jan 1948) was an Indian lawyer, anti-colonial nationalist and political ethicist who employed nonviolent resistance to lead the successful campaign for India's independence from British rule and in turn to inspire movements for civil rights and freedom across the world. The honorific Mahātmā (Sanskrit: "great-souled", "venerable"), first applied to him in 1914 in South Africa, is now used throughout the world.
This episode is for paid subscribers