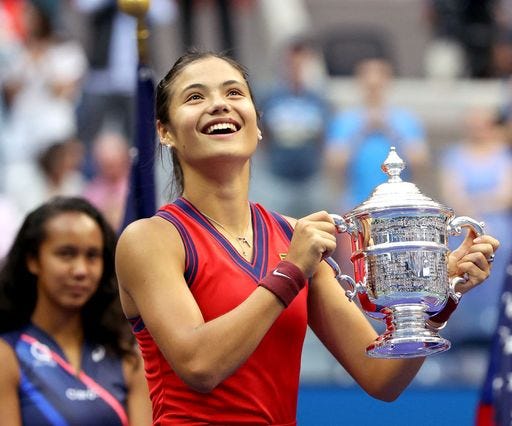 Jan 6 • 27M
How did Emma Raducanu become a pride of Britain, Canada, Romania, and China?
A terrific player who managed to win one of the most prestigious trophies at an incredibly young age. Are we seeing a genius in the making?
Discover rich insights and analysis on the industry, our history, and society.
Emma Raducanu is a British professional tennis player who is the reigning US Open Champion. She reached her career-high singles ranking of world No. 23 on 13 September 2021, and has been the British No. 1
This episode is for paid subscribers